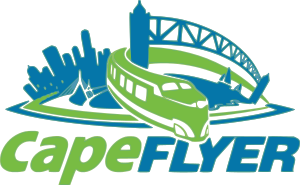 Boston to Cape Train Back after 25 Years
There will be a new option for getting to and from Cape Cod this summer. A train will now go from South Station to Hyannis Transportation Center. The train will run from Memorial day weekend through September.  Are you as curious as I am on how this will impact the traffic? The train is capable of holding 1,000 passengers. This means if they can fill to capacity, and assuming there would be 3 people to a car, that is 333 less cars crossing the bridge per train. If we put that into a traffic jam perspective, let's say 10 feet per car, that is 3,330 feet worth of traffic off the roads.  This would be between 1/2 to 3/4 of a mile of traffic. This seems to be pretty significant, especially when you are sitting in that traffic 3/4 of a mile from bridge.
Traveling in Style
How much nicer would it be to just get on the train, relax, and enjoy the food and beverages that will be available. A round trip ticket is expected to cost around $30/person. If the ride is nice, drinks are cold, and the seats are comfortable, then I think this will take off. Your vacation will not begin when you arrive on Cape Cod. You can eliminate the bumper to bumper traffic part of trip.  Your vacation will begin as soon as you board the train.
Impact on Business
This seems to be a catch 22 for the local businesses of Cape Cod. If you are near the Hyannis Transportation Center, then this will be fantastic. A new way to funnel people to your doorstep. My concern is for the businesses that are a little off the beaten path of public transportation.  These visitors will be restricted on where they can go to Ferries, Buses, and costly cabs. I could see the potential of businesses working off of these "Stranded" visitors. Offer them transportation to and from the train and you have opened up a whole new clientele. I am excited to see how this will work out. I will absolutely give it a shot, just to try out the new experience. What about you? Do you think this will have a dramatic impact on Cape Cod Tourism? Will you try it this summer? Let us know in the comments below.