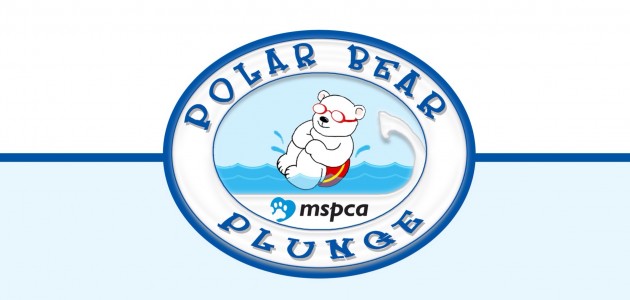 My name is Sara Kohls and I want you to go swimming in the Bay with me on Super Bowl Sunday. I am not crazy. I'm certainly not fond of the cold.  In fact, I don't particularly enjoy ever going into the ocean.  During the summer, I'll sit on a beach for hours before I go into the water. Regardless, on February 1, I am doing the MSPCA-Cape Cod's Polar Bear Plunge and willingly running straight into the freezing cold ocean at Mayflower Beach in Dennis.  I hope that you will join me.
Here's why: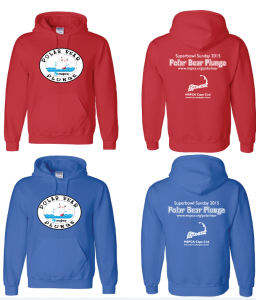 I've been volunteering for the MSPCA-Cape Cod animal shelter for over a year now.  The shelter is a sanctuary for homeless animals that operates out of two small buildings in Centerville.  It provides countless dogs, cats, rabbits, ferrets, and even birds a safe and warm roof over their heads until their forever families walk through the front door to bring them home.  The staff depends on the assistance of volunteers so that they can tend to the operations and unexpected daily occurrences that come hand in hand with operating the shelter of this size. I spend a few hours a week cleaning cat cages and generally helping around the shelter in whatever way I'm needed, whether it be washing dishes or taking out the trash. I truly enjoy every minute of it, from seeing how happy the dogs are after a long walk and to playing with the cats, who also occasionally puke on me.
The MSPCA-Cape Cod is currently raising money to build a new shelter.  It is looking to raise approximately five million dollars and start construction in 2016.  The much-needed renovation will double the size of the facility and allow the dedicated staff to assist even more animals than they ever have before.  So, on February 1, 2015, I'm running straight into the Atlantic to raise money for the construction of the new shelter.  It's for a great cause.
If you want to join me, walk-up registration begins at 12 pm at Mayflower Beach or you can register in advance using the link below.  The Polar Bear Plunge takes place at 1 pm.  After the Plunge, you'll find me at Oliver's & Plank's Tavern warming up with a cup of chowder and some cider with the rest of the participants. If you do not want to jump in the cold water, you can still help by donating through the link below.
____________________________________________________________________
MSPCA-Cape Cod Celebrates First Ever "Polar Bear Plunge" to Benefit Homeless Animals
Just in time for Super Bowl fans to "get chilly before diving into chili," the MSPCA-Cape Cod will hold its first annual Polar Bear Plunge on Sunday, Feb. 1 at Mayflower Beach in Dennis, Mass.  The invigorating ocean plunge is a fundraising initiative to support the fundraising campaign to build a new, state of the art animal care and adoption center to replace the organization's current building in Centerville.
The cost to register is $25 and anyone who donates $50 or more will receive a complimentary MSPCA "Super Bowl Sunday Polar Bear Plunge" sweatshirt in either blue or red.  Registration is now live and interested plungers can sign up by CLICKING HERE   Same-day registration opens at 12pm, with the plunge to follow at 1pm.