NEW LUNCH MENU STARTS NEXT WEEK!
Our new chef, Tristan Schmidt, has come up with a delicious light and flavourful menu designed with our discerning lunch customer in mind. We have done much research over the last few months involving regular customers, passing trade and our owner and his team on the other side of the Atlantic in Ireland.
Tristan has put more emphasis on salads and wraps while keeping our main traditional Irish fare on a slightly smaller portion and at a lower price. We hope you enjoy it and would love to hear your feedback.
Please keep in mind that our full regular menu is also available during lunch.We look forward to seeing you here,Go raibh mile maith agat agus slan leat.(Thanks and Goodbye)Katie Mullens is a made from scratch kitchen.
Katie Mullen's is 100% Irish owned and operated and all efforts have been made to bring a real  authentic Irish dining and socializing experience to the customer.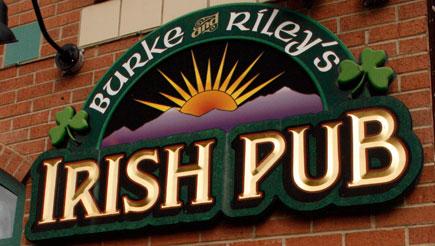 Expires:
$12.95 Dinner and a Pint
Enjoy our Fish Fry or Sheppards pie around our fire.
Cannot be combined with any other offers. Only available Tues, Wed, and Thurs before 10pm